"Luck is what happens when preparation meets opportunity," says the Roman Philosopher Seneca. As an IAS aspirant, you will need a combination of 'strategy' and 'preparation' to bring you success.
Step 1: Syllabus
As a UPSC/IAS aspirant, you will be expected to know the syllabus in and out. You can download the notification from the UPSC website (upsc.gov.in). It has a complete breakdown of the syllabus and what you need to learn from it. Take a printout of the syllabus and ensure you know the syllabus in and out. This will define your preparation and give you an idea of what you need to study and what you can leave out.
UPSC Syllabus:  
Step 2: NCERT
NCERT is the foundation of your preparation. This is because the NCERT has all the information that is relevant to the exam. The NCERT is the guideline for your preparation as it will provide all the essential information in a child-friendly manner. This ease of learning plus the fact that questions have been asked directly from the NCERT should render the NCERT a must-read for your preparation. It would help if you focused on reading History, Geography, Economics, Science, Civics. This will provide an outline of India's culture and heritage, the civilizations that spanned our country before we had a country. You will learn about the constitution and how it came to be. You need to know the basics to read the secondary sources like Laxmikanth, Bipin Chandra, Spectrum efficiently.
Step 3: Newspaper
It would help if you start habituating yourself to reading the newspaper every day. In that case, you will increase your reading speed, gain different perspectives through editorials and opinions and make a significant dent in your current affairs preparation. You can read either The Hindu or Indian Express as the primary source of news. In addition to this, you need to read the PIB and Yojana/Kurukshetra for additional news. You can try to make your preparation easier by just reading the paper in the beginning. Then you can try to take notes on the issue. Jot down keywords. Try to break down every issue into critical facts and figures. This must be supplemented by the Rajya Sabha TV  YouTube/news channel. Current affairs should be revised weekly, followed by every month.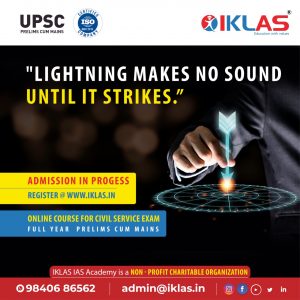 Step 4: Mock Tests
Mock tests are the lifeblood of a candidate's preparation. There is no better tool to see how much you have prepared and know a topic than to take mock tests. Many free resources are being offered online for aspirants. Therefore, aspirants must take as many mock tests as possible to understand how well their preparation is going. Even if an aspirant doesn't feel prepared enough, they need to take mock tests. The results and analysis will help them consolidate their concept learning, fill any gaps in knowledge and know-how they stand in their preparation overall.
Step 5: Sources
The UPSC/IAS market is saturated with a lot of material. Some of them will pad the books with irrelevant material to make it seem like they cover everything. Always be cautious when attempting to buy such books. It is essential to narrow down the source that you prepare from to one or two to maximize the effectiveness of your preparation. You will need to get an online copy to see if you can study the book. If you can understand it well, then you can commit to buying a physical copy.
Step 6: Online Learning:
Sometimes, it is challenging to understand a concept. This is where online lectures come in. Seeing the concepts represented visually can help you 'click' with the concept. This makes your preparation a lot easier and smoother. This is also beneficial because you can replay the video multiple times to ensure that your ideas are clear and that you have no more doubts. IKLAS IAS Academy offers over 700 hours of content and solves doubts by offering doubt clearing sessions at the end of every live class. 
Step 7: Revision:
The UPSC/IAS exam has a vast syllabus. This makes it vital for an aspirant to revise their subjects multiple times. Revision is something that can make or break your preparation. An aspirant needs to have revised the content at least 3-5 times before the exam to manage the exam. Revision should also be facilitated through active recall. It would be best if you rewrite the key facts and ideas of a topic in your own words to strengthen your grasp.
Step 8: Note Making
A good rule of thumb when taking notes is to make the notes 1/3rd of the source material. Notes don't need perfect grammar. You need to be able to understand the basic concepts and facts. If you learn by writing, this tool will be indispensable for your preparation. Over time, your ability to narrow down the core ideas and concepts will make your answer essay better for Mains.
Step 9: Planning
Planning can help aspirants stay ahead of their pitfalls by assisting them to cover the syllabus in a systematic matter. It takes discipline and regular studying to make your UPSC/IAS preparation a success. Therefore, even in an off-hand manner, a candidate needs to strategize their preparation. According to their study style, a candidate needs to plan for the subjects so that they can revise at a minimum 3-5 times before the exam. Without a plan, a year of your hard work can easily go down the drain.
Step 10: Optional
An optional can make or break your preparation. So, a candidate can take a lot of time to pursue a suitable option. Weigh the pros and cons of each option. Look at the availability of material related to the optional. Look at the mark scoring options for the optional. Then whichever option meets your interest is the option you have to choose. You can also decide the optional subject that you pursued graduation.
We hope you can take these core elements of your preparation and combine them into a strategy that will bring you great success and personal fulfillment. The UPSC exam is not for the weak-willed. It takes serious dedication and discipline to make any aspirant an officer. At Iklas IAS Academy, we aim to provide this guidance and insight to make your dreams a reality.